Booking available soon.
Argyll's Iconic Rainforest.
Half Day (4hrs) £75 per person.
Around 50% of Scotland's last remaining iconic rainforest is here in Argyll. Scotland's Temperate rainforest is equally as important as tropical rainforest but much rarer. Join us and learn a bit about it as we walk through parts of this atmospheric landscape. There are many opportunities to photograph as we go. Let your imagination run wild in this unique environment amongst the trees, mosses, lichen, birds and so much more.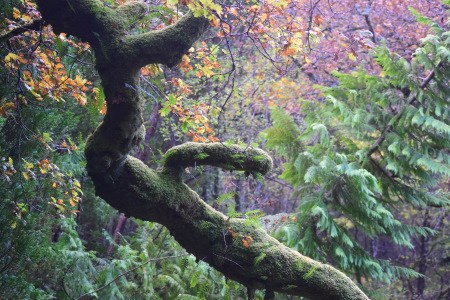 What Camera equipment will I need?

A standard kit lens is adequate. Bridge cameras, phone cameras, with or without additional lenses will also be suitable. If you have a macro lens bring it too, there will be suitable and interesting subject matter to photograph.

Do I have to be a photographer to join this tour?

This experience is available to photographers and non photographers alike. There is something for everyone to experience in the rainforest.

What else do I need

We are on foot for this tour so water and perhaps a snack are worth bringing.
We will likely be walking over some rougher terrain other than only paths so I recommend appropriate walking shoes or boots. Although not specifically necessary, you may benefit from walking poles if you normally use them.
For full details, please click

what will I need

.