Rannoch Moor and Glencoe.
Landscape photography.
Full Day (7hrs). £140 per person.
Group discount available.
Rannoch Moor and Glencoe are two of the most beautiful and scenic locations in Scotland. Rannoch Moor is a vast expanse of moorland with breathtaking views of rugged mountains, heather covered ground and stunning lochs. It's wild and remote beauty is a photographers dream. Rannoch moor is home to red deer, eagles and grouse, making it popular with nature lovers too. Glencoe on the other hand is a steep sided valley surrounded by truly majestic mountains. With it's rugged peaks, dark lochs, thundering rivers and waterfalls tumbling of the peaks, Glencoe is a destination not to miss. The valley has a rich bloody history in addition to being a popular film set location.
Steeped in history and atmosphere, moody Rannoch Moor and magnificent Glencoe lie approximately an hours drive from Oban. Let Shutter Release drive you for this breathtakingly beautiful photography tour. We visit some less well known locations in addition to some of the most iconic.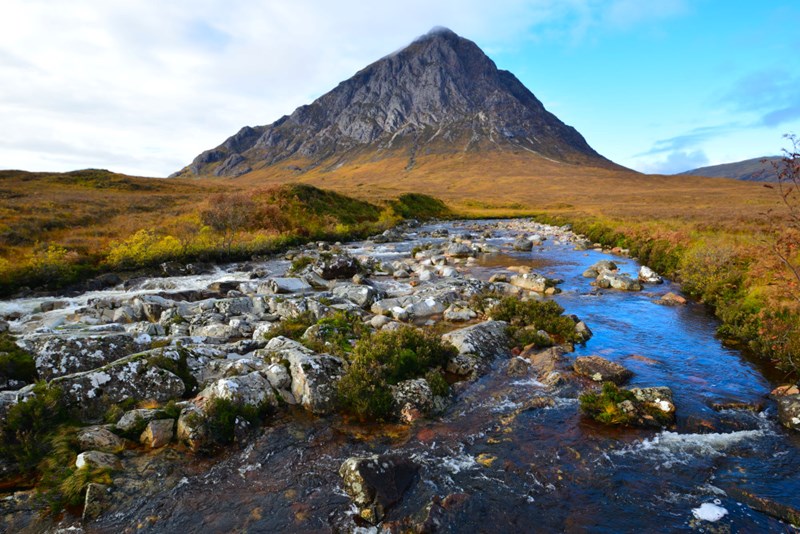 Rannoch Moor and Glencoe landscape tour runs every Monday from 27th March. Book now
What Camera equipment will I need?

As this is a landscape photography tour, we would recommend ideally a wide angle lens but your kit lens will be ideal too. However all bridge or digital cameras will be equally suited (as will an I-phone if prefered) . If you have a tripod please bring this too along with any filters you may have.

What do I require to bring with me?

The tour runs in all weathers, please ensure you have plenty of warm clothes and waterproofs.
As we are on some rugged ground walking shoes or boots are recommended.
Please click on the "what will I need" section for full details.